Stari Most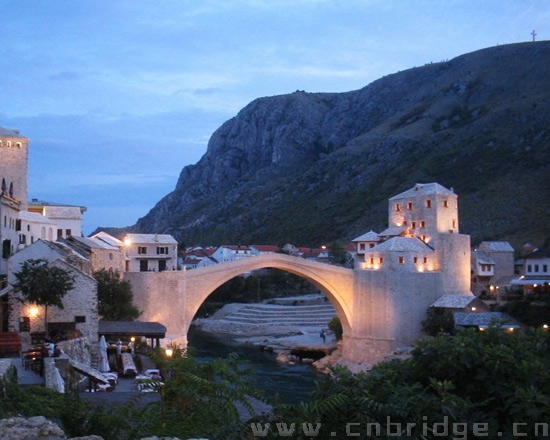 Stari Most is a 16th century Ottoman bridge in the city of Mostar, Bosnia and Herzegovina that crosses the river Neretva and connects two parts of the city. The Old Bridge stood for 427 years, until it was destroyed on November 9, 1993 during the Croat-Bosniak War. Subsequently, a project was set in motion to reconstruct it, and the rebuilt bridge opened on July 23, 2004.
The bridge spans the Neretva river in the old town of Mostar, the city to which it gave the name. The city is the fourth-largest in the country; it is the center of the Herzegovina-Neretva Canton of the Federation of Bosnia and Herzegovina, and the unofficial capital of Herzegovina.
Disclaimer:China bridge network publishing this article for the purpose of dissemination of more information ,the statement of the text wasn't confirmed. The point of view just stands for the articles ,has nothing to do with Chinese Bridge Network. If the owner of copyright want to delete please let us know and we will remove it within three working days , thank you!