Yiling Yangtze River Bridge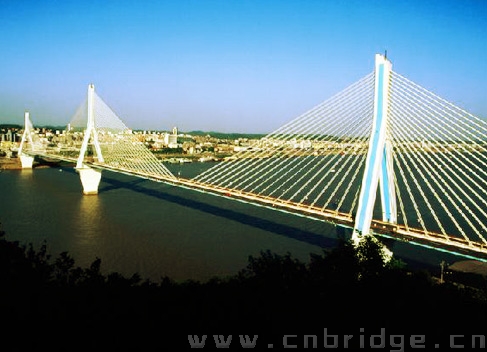 With a total length of 3,246m, Yiling Yangtze River Bridge is a three-pylon single-plane cable-stayed bridge with stiffened PC box-girder. The main spans are 2X238m, which is the longest among similar bridge in the world. Total concrete volume is 101,314 m3. The main girder was precast and erected by balance cantilever method.
The bridge was awarded Luban Prize for China Construction Project, and Zhantianyou Prize for China Civil Project.
The bridge was commenced in January 1991 and completed in December 2001.
Disclaimer:China bridge network publishing this article for the purpose of dissemination of more information ,the statement of the text wasn't confirmed. The point of view just stands for the articles ,has nothing to do with Chinese Bridge Network. If the owner of copyright want to delete please let us know and we will remove it within three working days , thank you!